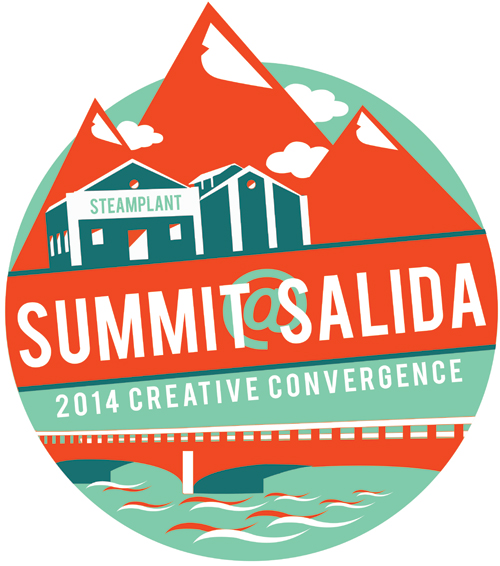 2014 Creative Summit
2014 Colorado Creative Summit
The annual Colorado Creative Industries Summit is a chance for creative professionals to meet and network with fellow creatives from around the state. You'll learn from Colorado's most inspiring speakers and presenters through workshops like creative business 101, financing your art, legal issues, social media, and website enhancement.
The City of Salida Creative District was selected to host the 2014 Creative Industries Summit ("Summit") on May 1st and 2nd. The theme for the Summit is "Creative Convergence" and will bring approximately 300 people to Salida. This two-day conference targets creative entrepreneurs, emerging creatives, municipal and non-profit cultural workers, and creative community leaders. Topics address practical, nuts-and-bolts approaches to creative business and how-to's for working collectively with creatives, municipalities and businesses.
 For event information or sponsorship and exhibitor booths contact Christy Costello at christine.costello@state.co.us. 
The National Endowment for the Arts categorizes creative industries into six sub-groups: design, film and media, heritage, literary and publishing, performing arts, and visual arts and crafts.
For a complete list of professions included in the creative industries go to: The Creative Economic Study.
[divider]
 The Salida committee for the CCI Summit is offering local artists and creatives the opportunity to have their artwork included in two forms during the Summit. The deadline for Centerpieces and Welcome Bag items has been extended to Monday, Feb. 10th at Noon.
Please review the links of the Request for Proposals below.