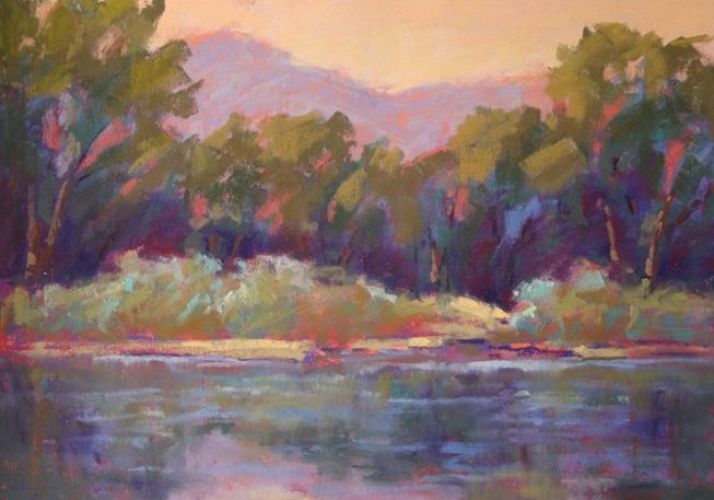 SALLY WORKS ABSTRACTLY USING COLD WAX AND OILS.
Although I spent my professional career as a nurse-midwife providing women's health care, the need to be creative has always been pervasive in my life.  Through the years I have taken numerous classes and workshops to develop my artistic skill set.  Since retiring to Salida, Colorado I have been able to pursue art full time.
Painting is my way to give voice to how I experience the world.  Patterns and textures in nature provide inspiration for working abstractly.  I work intuitively, balancing spontaneity with thoughtful decisions as the painting evolves.
Working in oil and cold wax is a progression of repeatedly adding and subtracting elements.  The layering process allows me to develop complex organic surfaces.  Scraping back to underlying layers reveals the unique history of the painting, drawing the viewer in to discover what lies hidden beneath the surface.  Textures are created using a variety of tools.  Using handmade stencils torn from paper, I add shapes and patterns to the painting.
Mark making is also an important element in my work.  Often the painting begins by playfully scribbling with an oil stick or art crayon, providing the initial spark of energy for the piece.  Mark making occurs throughout the various layers of the painting.  Some are covered up and some provide the finishing touch.
With building complexity in my work, my goal is to entice the viewer to step in and explore the painting.
Cold Wax

Painting

Abstract

Oil